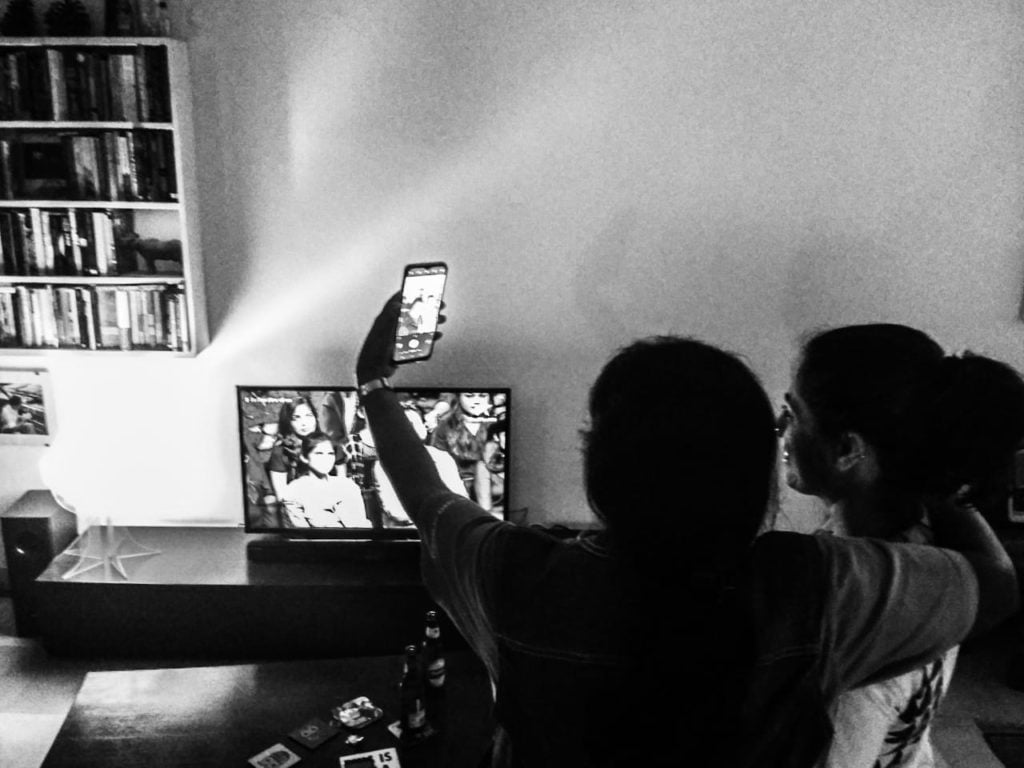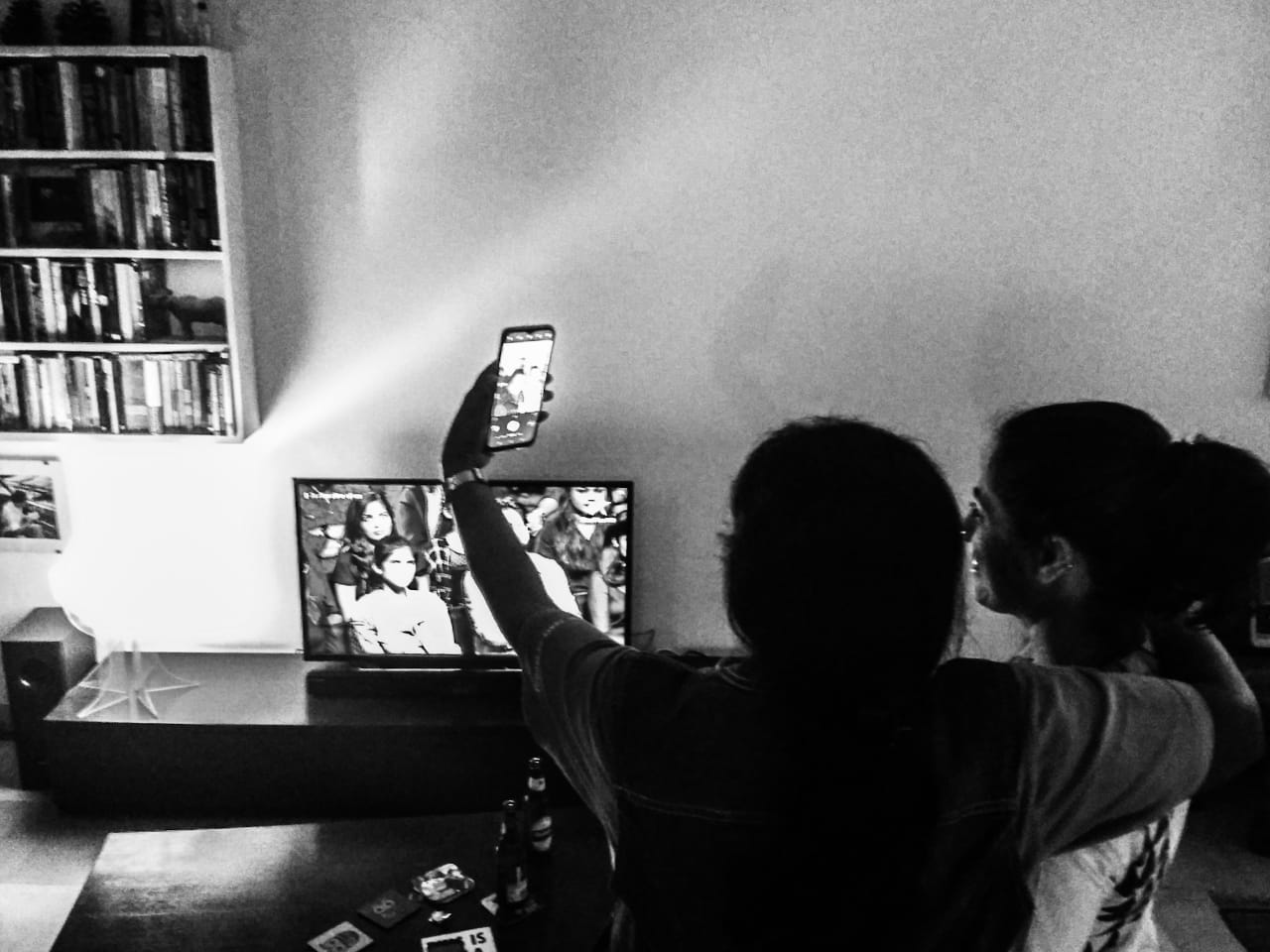 Continuing our new series featuring conversations between Disha Mullick and Kavita Bundelkhandi, Khabar Lahariya's co-founders, in times of lockdown.
Aiming to focus on the myriad meanings of keeping safe and sane, Delhi-U.P., while reporting in the north Indian hinterlands during the ongoing global health crisis, these dispatches are illustrative of the unique diverse identity of Khabar Lahariya, and the bonds we forge as women at work.
Dispatch V
K: I'm waiting for the trains to start normally and I'll be in Delhi in a jiffy! Are we going to be opening up the office soon?
D: If I don't get to Banda first! I don't know if we are going to be able to break the habit of working in our pyjamas and tank tops very easily, Kavita. So maybe rural media at large, is what it's going to be! The office and its cobwebs and dengue-carrying mosquitoes aren't so welcoming. Do you really feel like we'll be able to travel soon? Normal seems very far away.
K: I feel a bit buoyant because I was just speaking to Manju, this migrant who works in Delhi with her husband. We've been in touch for the last few weeks, through our relief work. She's pregnant, so we helped to get her ration in Delhi; then with her rent, then to negotiate with her landlord. He even took her phone away when he realised she was trying to leave Delhi! And now she's just managed to reach home, Kamasin in Banda. She sounds healthy and happy; she wasn't quarantined, she went straight home. So one piece of good news, finally. Even though the stories of positive cases who have died so close to home now, and of deaths and suicides of returning migrants in quarantine are chilling. It's going to get so much worse before it gets better.
D: I don't know if you're seeing these horrific images from Ghaziabad of migrants queuing for seats on buses home… 
K: You have no idea of the images we're flooded with: it's enough to drive me crazy. We live in a social media reality. Yogi ji was so stressed that the Congress was bringing bus loads of migrants back to UP, he had the buses stopped at the borders, and the passengers out of those buses into different ones. You should have seen the videos of the migrants abusing all our great leaders! They'd been promised to be delivered to their villages; they were exhausted and traumatised and just wanted to get home. And now they were being shunted from one party bus to another! I still say, even though all evidence is to the contrary, that this labour is not going to be hurrying back to the cities to work.
 D: What will they do at home though? Is Yogi ji going to have them employed?
K: Well, he should probably be watching the visuals from Ghaziabad, because he's been saying he's providing 15 lakh jobs in UP for migrants for weeks now, and that's just a joke. Even MNREGA, which opened up quickly enough and got people working – they haven't been paid since they started. It was just a good photo op for our social media feeds.
D: Exactly. It's so dire in Bundelkhand. It's not like people want to be running off to the burning hot brick kilns, families in tow! Unless we see some great shift or change in the rural economy, or in the distressed agriculture we've seen for so many years, what choice do people have? 
K: No, you're right. We've just been doing stories on how the media here is flailing – people have stopped taking newspapers for months, and hawkers are out of work. And beauty parlours were the small town economy's response to women becoming safely aatmnirbhar (I swore I would not use those words, even as a joke) – so much for that. We just reported on so many women who owned parlours, whose future is dim. But, even though I can see this, and I'm reporting on it, I still feel that, unless people migrating to the cities have decently paid, or salaried jobs, they are going to take time to decide to go back to the cities that have vomited them out. 
D: How are the reporters doing? There are so many more positive cases there everyday; they are sealing villages so close to where I know we have teammates prowling around. And I know our reporters now can't stay away from the action. My heart lurches everytime there's a message about someone feeling a bit ill on Slack…
K: I know, I feel the same. They are OK. Some are working overtime, feverishly, they have more stories than they know what to do with. Local media continues to take all its ideas from us. Others are slowing down a bit. Transport is a problem and an excuse – imagine all the years we forbid reporters to take their family into the field with them, and now 'couple reporting' is the name of the game. Alima is taking full advantage of her brand new husband to drive her and do the camera work. Sigh. One step forward, five steps back! 
Also read:
Dispatch One
Dispatch Two
Dispatch Three
Dispatch Four