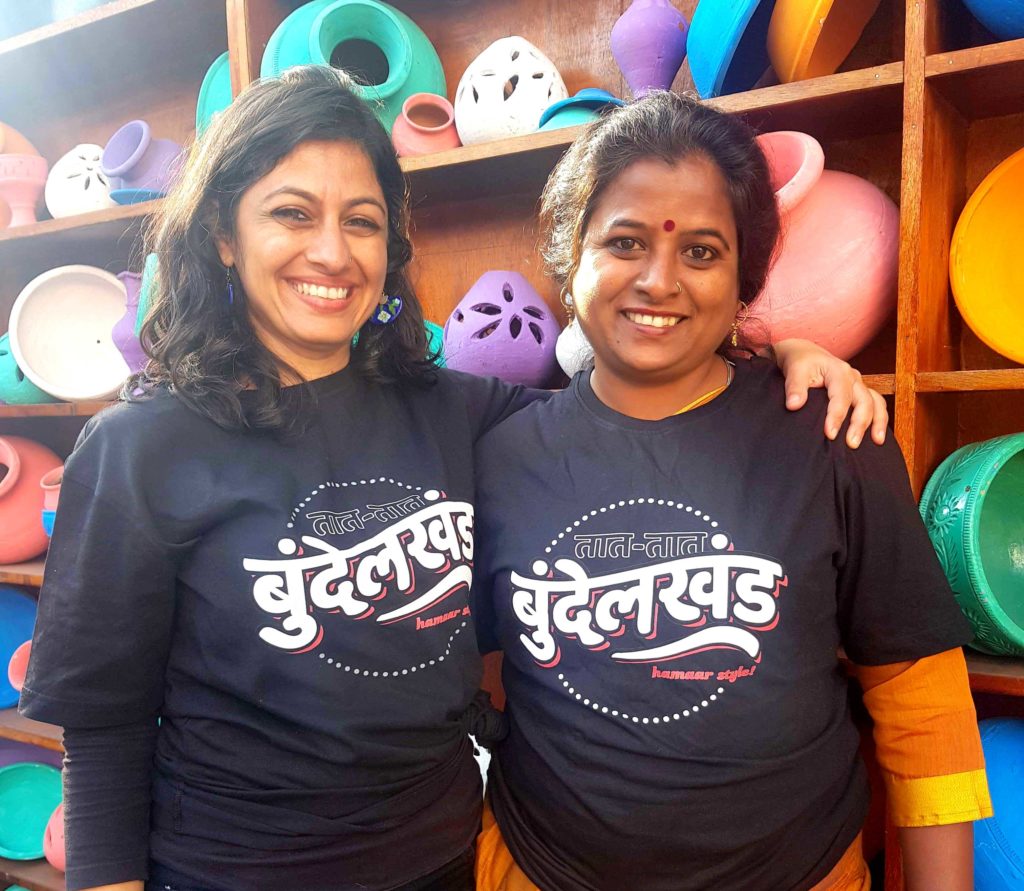 Flagging off our new series featuring conversations between Disha Mullick and Kavita Bundelkhandi, Khabar Lahariya's co-founders, in times of lockdown.
Aiming to focus on the myriad meanings of keeping safe and sane, Delhi-U.P., while reporting in the north Indian hinterlands during the ongoing global health crisis, these dispatches are illustrative of the unique diverse identity of Khabar Lahariya, and the bonds we forge as women at work. 
Dispatch One
Disha: Good Morning. Where are you?
Kavita: I took a walk this morning. I'm sitting at the electricity department. Health, electricity, water – some departments are still open. Although it feels like a lockdown. There's just a lonely babu.  
Disha: How are you feeling today? 
Kavita: I'm feeling good. Fresh. Like someone on the end of a pretty popular helpline. People want us. One guy called and said, give me the Khabar Lahariya helpline number. I said we didn't have one, he could just call me.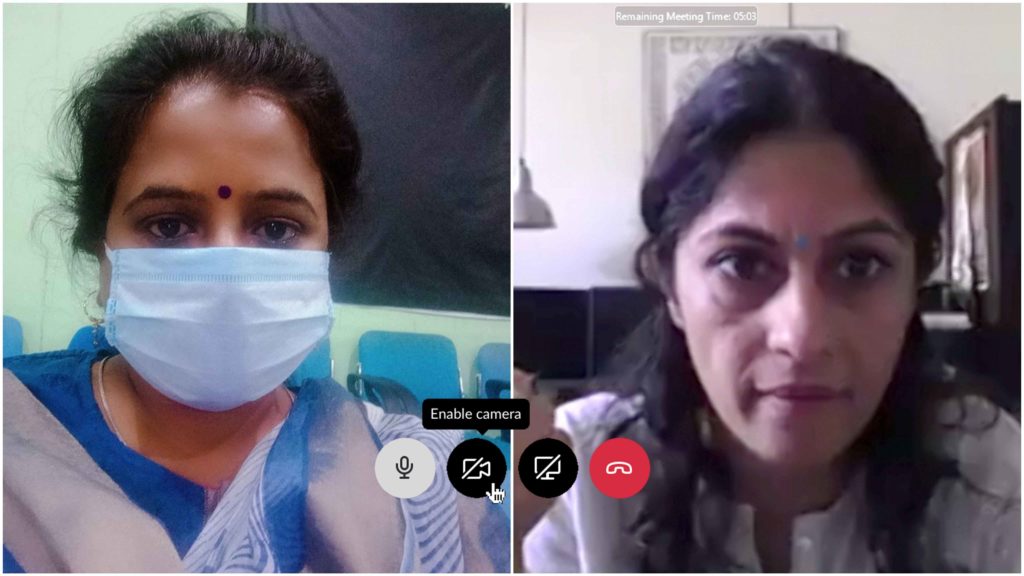 A woman from Mahua called me yesterday, where we'd done a story on ration distribution. She had a BPL card and her name wasn't on the ration list. So she wasn't being able to get her ration. Can you imagine? In the times of aadhar cards and coronavirus. Nothing changes.
The Dainik Jagran bureau chief called me over for chai yesterday. All kinds of new friendships during lockdown. Let's talk about doing a story together, he said, an interesting one. I said I didn't have any interesting story ideas, and I wasn't sure what he meant by together, but he could check out our Youtube channel. Aren't you listening in to Yogi ji addressing the press today, you could be telling him some things, he said. I said no, we weren't generally invited to these you stroke my back kind of press meets.
We didn't meet for chai in the end. We chat on the phone though.
There's a buzz in the air. It's impending summer heat; impending full moon; impending virus attack close to home; impending phone call from another stranded and hungry migrant in another city.
It's been two weeks in lockdown, and there is a feeling now of being muscled, prepared. Even upbeat. I have a schedule now: I've stopped calling the social media manager all through the night; I control my emotions on the team Whatsapp group when a reporter is too feckless, or close, or too maskless; I manage to put my phone away before midnight and get up before light. I even manage some exercise, although the new thing is the Tiktok video that always comes out of it. Exercise used to be private time before COVID19.
It's always funny how new words enter your vocabulary and sit there like they'd always been there. Not that social distance is new to my vocabulary. People used to serve me water from a metre away. Leave the tumbler and move away. Now, imagine, Mr Dainik Jagran is inviting me for chai!
But things are not looking good. This week, the first positive cases have been found nearby, isolation wards are already full; nursing staff on duty are striking furiously about their slashed stipends, their lack of protective gear, and the calls to go beyond the line of duty with no social security. Crops are still to be harvested, but where they have been, who is buying?
I can't help thinking, it could be me. Walking home after working in some far-off city, hungry and exhausted, just wanting to be home and safe. So everytime the phone rings, every time a stranger asks if I can help, I am anxious until I have. That restlessness pours into the edit meetings, into the need to be outdoors, walking around, talking to people. To be in those quarantine centres that look like concentration camps whether or not I have a goddamn pass. I'm haunted by all the stories we've done with people I know will have no way to eat if they don't earn everyday. I'm haunted by the thought of what will happen if the people we treat like this say they have had enough?
Our Chief of Bureau has gone to her husband's home to harvest their standing crop of wheat. Days ago, reporting in this village on the edge of the district, she caught the police beating a few people who had come to the bank and were milling around because the server was down. (The PDS and network issues in rural UP will not be affected by global health crisis or any other animal.) A crowd collected. The police made her shoot a video inside the bank saying she had caused this ruckus, she was responsible. The SHO in Banda apologised later, and said we should have just told him what 'help' we needed. We needed to work together in these times.
I guess that's true. They've never apologised to us as often as they have in the last two weeks. Maybe something good will come of this.
Disha: Well, are you able to get gutka? [Insert laugh till you cry emoji]
Kavita: Yes .[Pause]. With some subterfuge.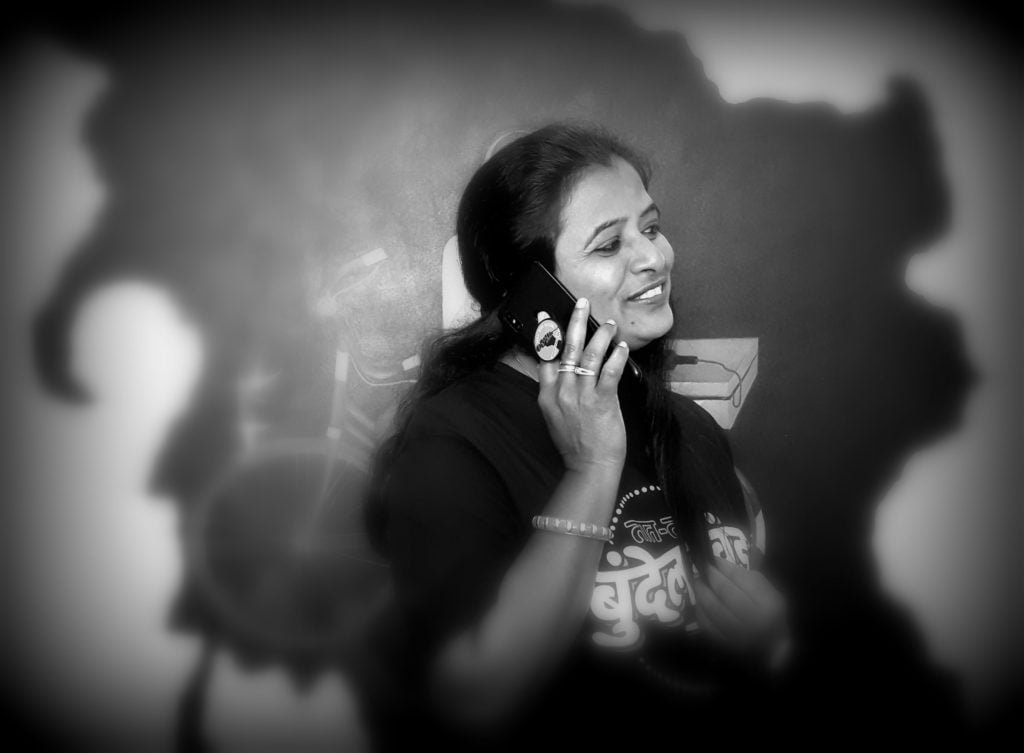 For more on-ground reporting on how the pandemic is panning out in the north Indian hinterland, subscribe to COVID 19, The Last Mile, Khabar Lahariya's weekly special newsletter.