Do you know how most men define marriage? A very expensive way to get your laundry done for free.
India is known for its diverse culture and this diversity extends to our weddings as well which are full of fascinating rituals. Wedding ceremonies can run up to almost a week, packed with rituals and of course exotic delicacies, no other country can beat an Indian wedding! But with huge traditions come huge expenditures.
According to a report curated by Invested, an average Indian wedding costs anything between 20 lakh to 2 crores and in rural India this burden is usually borne by the breadwinner of the family, usually the male member. Families often take loans or borrow money from private money lenders at hefty interest rates for their daughters' marriage. With an unreliable and fluctuating income for occupations like farming, it can take up to 10-15 years to repay the loan. Lavish weddings and dowry demands from the groom's family push families into debt, trapping them into modern-day slavery to repay the money and trigger suicides when they are unable to clear the heavy debt.
Unique Rituals of Bundeli Weddings: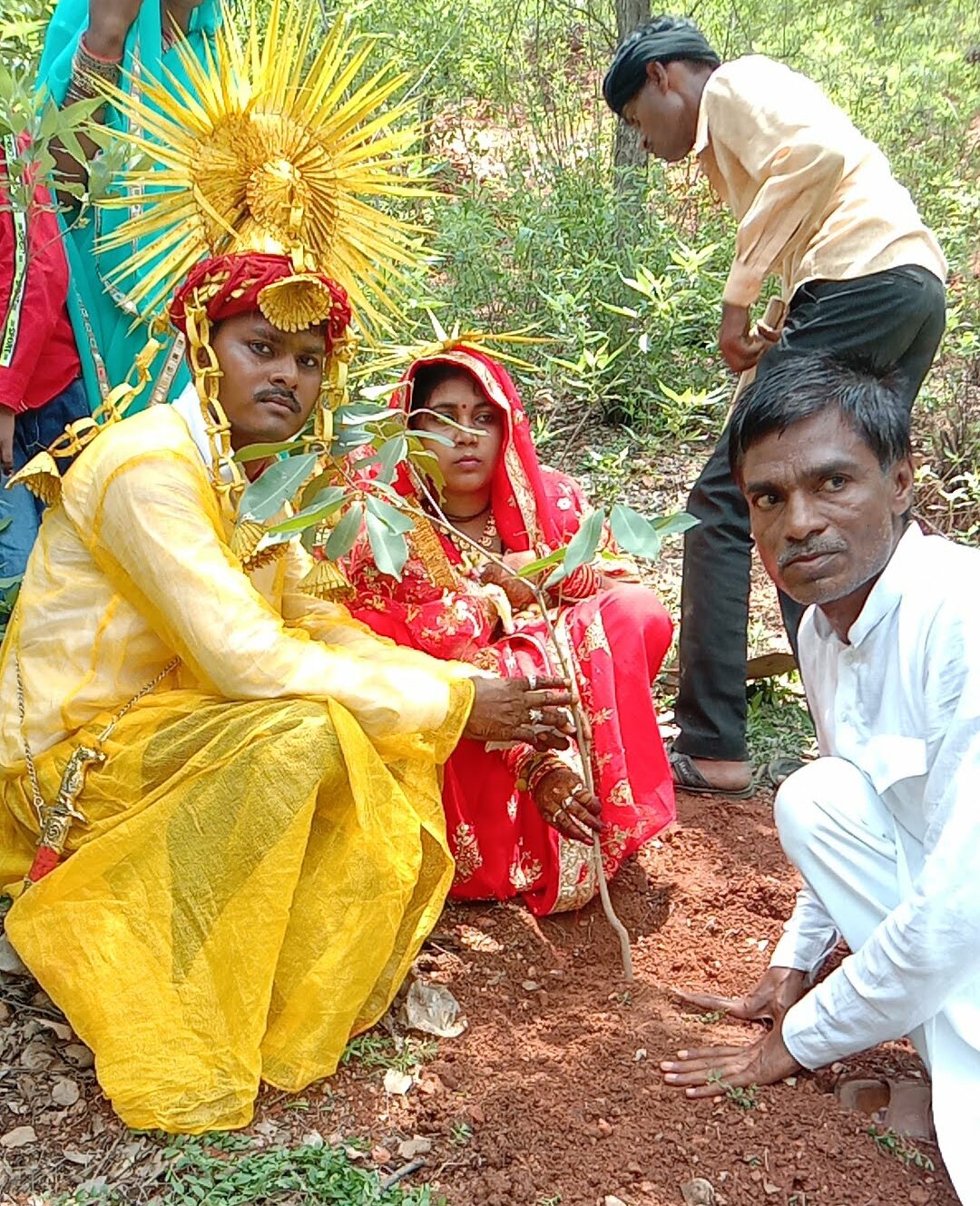 Bundelkhand has a strong folklore tradition which is popular across the country. Decades-old traditions that break patriarchal norms and lively customs make Bundelkhandi marriages extremely entertaining and very different from mainstream Indian shadis. But with time, even Bundelkhandi's prefer to follow the latest wedding trends where DJs have taken over the dhol's and banquet halls are replacing traditional mandaps. All this means increased spending on extravagant weddings with fancy outfits, buffets and videographers. The smartphone wielding young couples are increasingly drawn towards the latest wedding trends popularised by social media, mostly inspired by Bollywood.
However, we recently witnessed a very special wedding which is a rarity in rural Uttar Pradesh. In Banda, a young Hindu couple got married in an eco-friendly wedding!  
What was special about this eco- friendly wedding?
Vandana, a young Dalit girl hails from the remote village of Naseni in Banda. She lost her mother at a young age and her father passed away shortly after due to tuberculosis. Losing both her parents at a young age, she was raised by her paternal uncle. Her uncle, Ram Sharan is a daily wage labourer and didn't have enough savings to get her married in a grand manner.
Few months ago, Yashwant Patel, the Principal of a primary school in Khalari village visited Vandana's family in Naseni. Patel is also a social worker who helps in financing the marriage of poor girls in rural Uttar Pradesh. So far, he has helped finance 14 marriages. One of the most prominent features of these weddings is that all the rituals are environmentally friendly, designed to  produce minimal  waste.
Also read:
The objective behind this is to protect the environment  while keeping the old Bundeli traditions alive. He helped Vandana's family in finding a suitable groom for her and along with assisting in the marriage preparations. The groom's family (the baarat) arrived on a bullock cart and the door of the bride's house along with the mandap was decorated with mango leaves. The food was eaten on Chhival leaves (Palash leaves). "Instead of using cars that add to air and noise pollution and using plastic utensils, we have adopted these organic l ways to avoid harming the environment", says Yashwant.
He also makes sure that after the wedding ceremony, the bride and the groom sow two oxygen giving plants so that they can live a healthy and long life. This time, the groom, Jay Prakash from Malpur village of Chhatarpur district, Madhya Pradesh planted a Peepal tree while the bride was asked to plant a mango tree.
Also read:
Everything that is wrong with the idea of marrying off poor girls:
Yashwant's idea of an organic wedding is indeed very authentic and worth appreciating but what is concerning here is that getting a girl married and spending a fortune on the wedding celebrations is encouraged and supported at a societal level. When Yashwant Patel was asked about how he could have helped Vandana financially to study further instead of planning a marriage for her, his response was rather diplomatic and unsettling.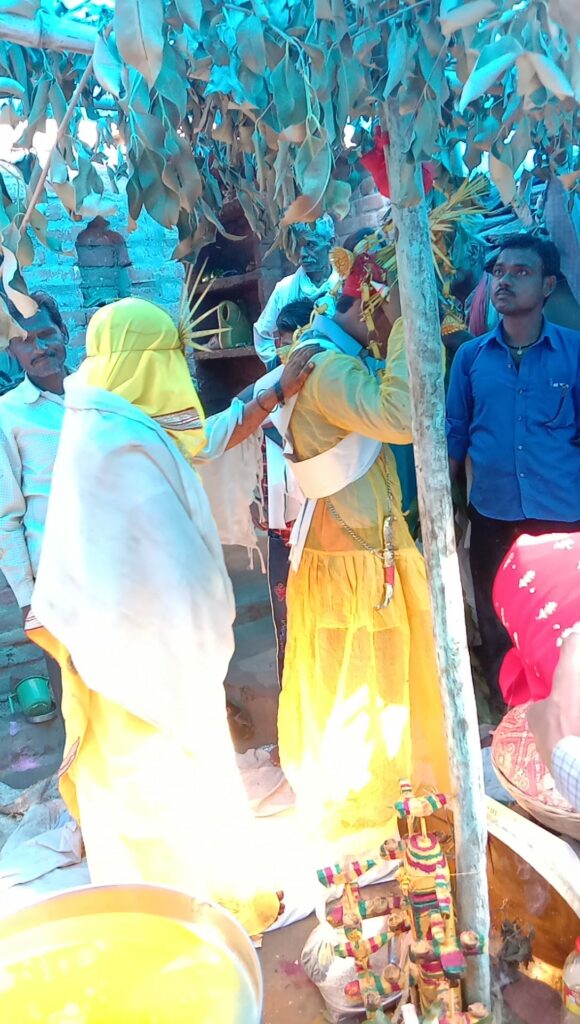 "As soon as the girl turns 18 years old, people from the locality start saying that now is the right time to get her married. The pressure is considerably more on girls like Vandana who are either orphaned or have lost one of their parents so that they don't become a burden on anyone else and can live happily in their in-laws house", Yashwant said. He goes on to add that, " Villagers are not educated and hence, it is difficult to make them understand the importance of educating girls, they borrow thousands of rupees to get their daughters married, and then spend their whole lives paying off the debt ". According to Yashwant, people in rural India are reluctant to invest in a girls' education so most of the social workers operating in these areas provide financial help in getting them married.
Why are Indians still hooked with Marital inequality? 
NGOs and social workers working in rural India play an important role in addressing pressing socio-economic issues. A lot of these organisations as well as individuals have earned  the trust and respect of the locals so naturally, they play an integral role in contributing to bringing about change at a grassroot level. So when social workers like Yashwant who enjoy a certain level of influence, advocate and support the marriage of young girls instead of their education and financial independence, it reinforces the beliefs of the local people.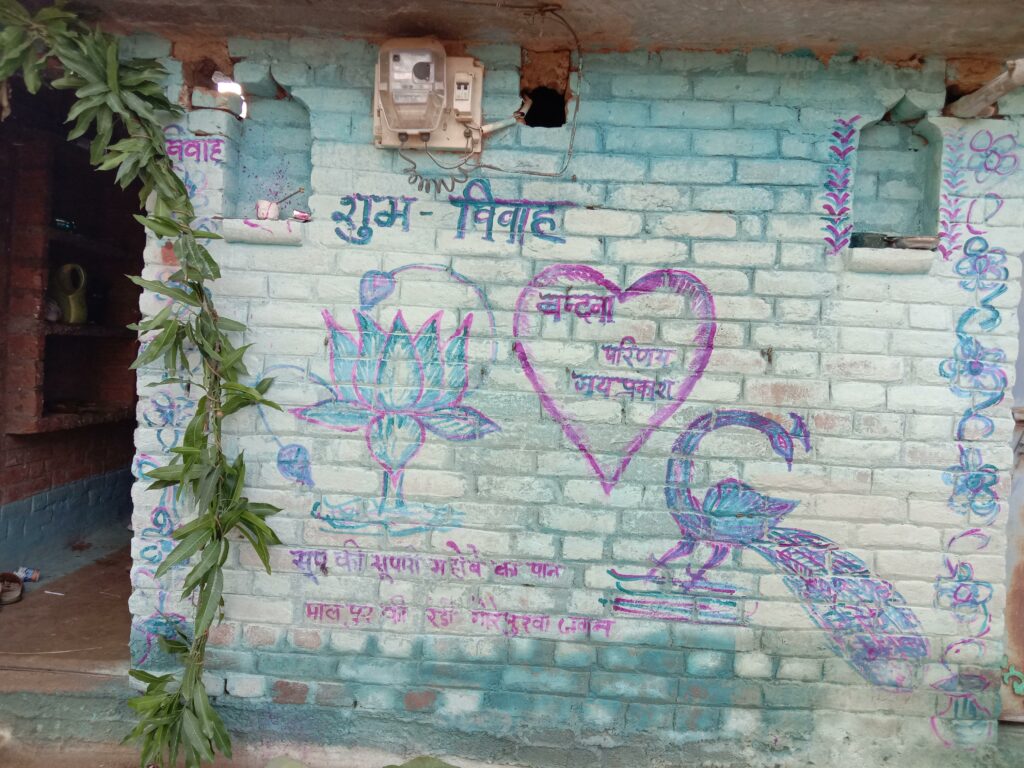 On one hand, today, rural women are breaking the shackles of patriarchy and are coming forward to work by learning to use technology and funding their own education. But on the other hand, the marriage of a girl is given priority over her education and career.  According to the 2017 United Nations' State of World Population report, more than 27% of girls in India are married before they turn 18, which is directly linked to the country's poor maternal health records.
Also read:
No matter how hard we try, India is still stuck with a misogynistic, sexist and discriminatory society where the only motive of some people is to encourage objectification of women, inflict upon them the burden of marriage and prevent them from moving forward. The pandemic has pushed a lot of families in rural India on the brink of poverty and many families have opted to marry off their girls to reduce the financial burden. While the Prohibition of Child Marriage Act (2007) makes marriage of girls under 18 illegal, according to a Times of India report, 354 girls were rescued across Uttar Pradesh between April 2020 and June 2021 alone.  
Also read:
A Suitable Shaadi: Trade, Traditions & Tamasha in Bundeli Weddings