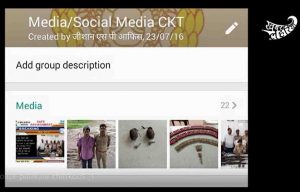 With over 2.2 billion active users, the "population" of Facebook surpasses that of both India and China together, making it the first social media platform to ever do so. What started out as a platform to connect people, has today become – alongwith Twitter, Reddit, and if you're a hot-blooded heartland native, WhatsApp – one of the primary sources of everyday news.
A Reuters Institute report from 2017 revealed that two-thirds of the American population gets its news from social media, with similar findings coming in from other countries as well.
But what if you're in the business of news and news-making, in a country such as ours? Data from the same report showed that almost a third of the online viewership of at least six major Indian news organisations came from platforms like Facebook and Twitter. Given the curious – to say the least – Facebook algorithm, which uses a combination of factors such as a user's 'likes', his or her friends' 'likes', even the degree of interaction with a particular friend to determine what your newsfeed looks like each morning, this is a dangerous trend for a journalist. The filtering process – variants of which are also used by other social media platforms – leads to the creation of what we like to call 'echo chambers', wherein contrarian viewpoints simply fade away over a matter of time.
In the hinterlands of Uttar Pradesh, the dominance of social media in shaping news has functioning on more innovative, read more dangerous levels. In July 2016, the police and journalists of the district of Chitrakoot in Bundelkhand, U.P., came together to form a WhatsApp group in order to work together. It was lovingly, alliteratively called 'Police Patrakar' and was meant to be a medium of sharing news items with one another. Over the years, its activity remained erratic at best until March 2018 when Chitrakoot's new SP Manoj Kumar Jha took over and subsequently renamed it 'Media/Social Media CKT'. The idea remained the same, he insisted – that the police would supply accurate and timely information on crimes to the local press. Said Jha, "Journalists need news stories and we, too, need to disseminate certain information on local events to the press. This is the reason we have come up with this system of sharing bytes so that they are able to access the right news at the right time."
For journalists and media houses in Bundelkhand, the spurt in activity on this group has been like a blessing, with most welcoming the move heartily. When we spoke to reporters at Dainik Jagran and Hindi Khabar – two major dailies operating in the area – they called it a highly commendable initiative on the part of the police, one that saves them a significant amount of time and labour. Anuj Hanumat of Hindi Khabar spoke at length about how the group has made the reporter's job much easier. "Say we're covering something in the middle of a forest, while at the same time we need a statement from a senior police officer. Now we can just pick it up from this group. We don't need to go all the way to the head office anymore, we can access these bytes even from far away."
Since we understand the peculiar ways in which our peers function, having survived the local media landscape for 16+ years and counting, we know that the 'far away' Hanumat alludes to is actually, most likely, either the journalist's home, or the local chai dhaba. The Bundeli hack, almost always male and almost always lazy, is a huge follower of the 'phone-in your stories' modus operandi. Needless to say, if the lead and tip-off is coming over What's App to start with, the official byte on the matter also reaching him via What's App, is like coming full circle. And all you need is a Jio connection. (For a detailed read of how this character operates in the landscape, read this KL feature in The Caravan).     
Akhilesh Sonkar of ETV shared some of our concerns, "The bytes we receive on the group often do not address our queries directly, or the main issue at hand would not be discussed adequately. In such a case, the bytes are as good as useless for us."  
The problem of the unidirectional movement of news, in which the press is not able to perform its key role of questioning the government's actions, is a big one, often leading to the regurgitating of news stories in the rush to update the website every few hours. Unfortunately, this has only been magnified in Chitrakoot since the advent of Media/Social Media CKT. What SP Jha told us was telling, "So far, no reporter has come back to us for clarifications on the bytes. We ensure that all necessary information as well as all their potential queries are addressed in the byte itself." What this means on the ground is a deeper reluctance on the part of the cops to entertain media queries, especially where case follow-ups are concerned. 'Just look up the group', is bound to greet us at the thana now – an eventuality we're prepping for, even as we speak.  
Meanwhile, a few weeks ago, the U.P. Police had further strengthened its love for What's App with the announcement that it would look at creating groups with local, eminent citizens within its station limits, so as to check the authenticity of news stories. This, in a bid to prevent the spread of fake news.
Well, therein hangs another tale. Watch this space.  
– Pooja Pande
This Khabar Lahariya article first appeared on Firstpost.