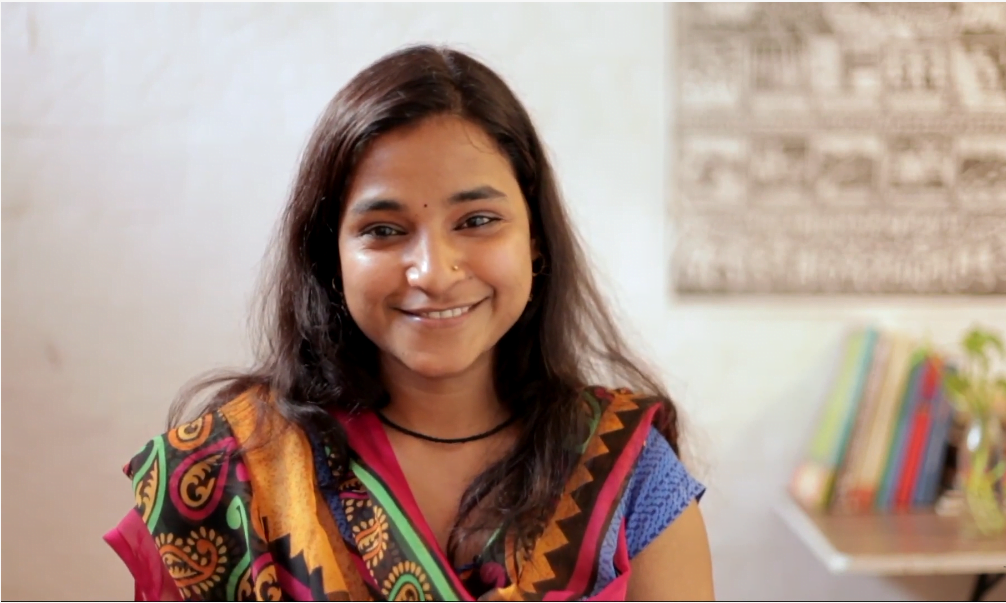 On the morning of the 4 of May, a Monday, we received some tragic news. Our friend and accomplished journalist Rizwana Tabassum was no longer with us. The news had us all at Khabar Lahariya in shock. Rizwana was just 19 when we started an edition in Varanasi. She joined us as a reporter and helped set that edition up. Over the last 9 years, Rizwana was a colleague, a peer, a friend to us all. We still cannot believe she has left us.
Rizwana fought many social barriers to study mass communication, and threw herself into work as an independent journalist. She reported diligently for KL; she travelled across towns and rural districts of Uttar Pradesh to do bold and fearless stories of all kinds. She reported and wrote on the rights of those most marginalised. She was a sponge: she loved to read, she thrived in trainings, on journalism, writing, digital media, storytelling, it brought new passion and insights to her work. She wrote for numerous well-known publications and platforms. With her death, the world of Indian journalism has lost a promising young woman journalist.
Rizwana's death is a mystery: perhaps one that we will never solve. According to police reports, the cause of death was hanging. The post mortem report has not yet been released. The case is subjudice. The investigation is ongoing.
Many of us were in touch with Rizwana, until her last days. The news, when it came, was unbelievable. Our editor, Kavita, happened to be in Varanasi that day, and despite a paralysing trauma, rushed to console her family, whom we had known for many years.
For those of us who knew her closely, it has been impossible to disentangle ourselves from the mystery of Rizwana's death: to silence the questions that keep us up at night. Perhaps we will never know the truth, nor will anyone. But an inability to know the truth plays little role in today's world, where truth and reality are constructed realtime, in social media posts or sensationalised media reports. Anyone can and must have an opinion, a version of the story, label it the truth, and send it on its viral way. This has happened with Rizwana's life and death as well.
Neither Rizwana's family, nor her close friends and wellwishers have been given the respect or opportunity to mourn her. The reports and posts published over the last week have been unbearable to read. We had to request people to not share, or forward these to us, that they reduced this luminous young life to a sordid drama.
A strong, independent, single, professional woman's personal life can become an objectionable, sensationalised piece of fiction in the blink of an eye, and no one thinks twice about being complicit in this. Gender, religion, politics – these become condiments to spice the concoction that is ladled out on social media. And then, as garnish, the issue of justice is liberally bandied about. Anyone, or everyone, can stake claim to the deliverance of justice to the life they have so crudely reduced.
At Khabar Lahariya, and independently, Rizwana spent her life as a journalist  raising a voice against this kind of reporting on women's lives: on the language of it, the ideology that supports it. Tragically, in her death, Rizwana has become a character in one of these stories. She would have been furious. We have no words for the depth of sadness and anger that we are feeling as this unfolds.
In this storm of sensationalised reports and truth up for grabs, we want to remember, and remind you, that she was a fearless reporter, with innumerable achievements and a passion that was unlike anyone we knew. We feel immensely proud to have worked with her, and to have experienced that passion firsthand. The grief at her loss is unbearable. Yet, her memory will be layered with the strength of her commitment and her journalism, the joy of the moments we shared as friends and co-travellers, and it is this that will help us through this difficult time. That she was distinct from the rest, this we will always remember.