To commemorate World Press Freedom Week and in remembrance of Rizwana Tabassum, let's dive into Khabar Lahariya's six-part series celebrating the journeys of these rural women who became accomplished journalists.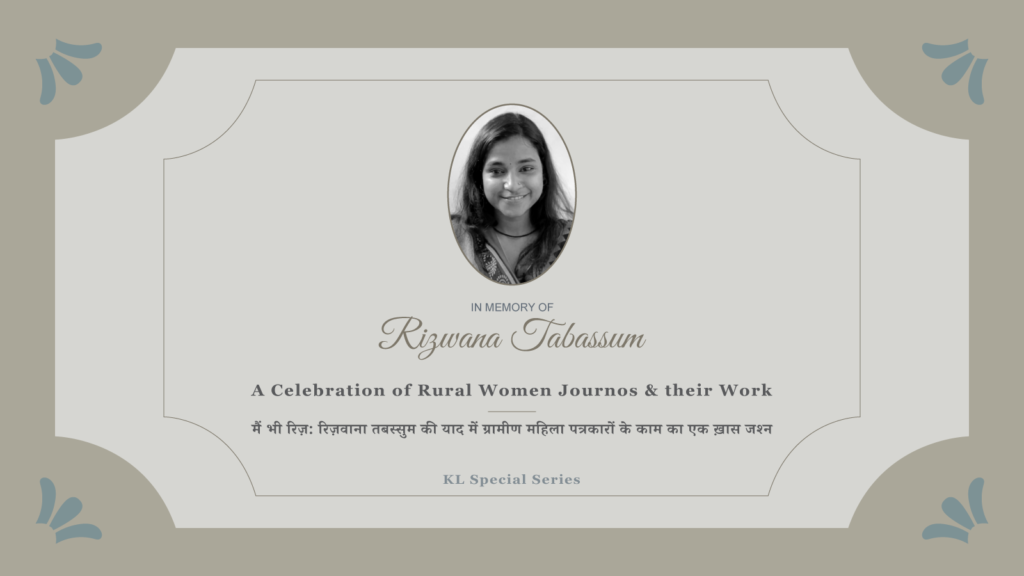 Last week, a Twitter feud broke out after renowned journalist and Washington Post columnist Rana Ayyub appeared on CNN International denouncing Indian mainstream media and its failures in covering the real carnage of the Covid-19 second wave. A few other journalists took umbrage at Rana's blanket disavowal of the state of Indian journalism, pointing out that many independent reporters have been doing the job away from the limelight and breaking important stories from India's ravaged hospitals, overflowing crematoriums and off-the-radar hinterlands. Towards the end of her interview, Rana did acknowledge the work of India's local and independent journalists who have been doing some exemplary work in the field, and vowed that "she stans all the unsung journalists of India who are bringing the truth out at this point of time." During the same time, away from the annals of social media, we bring you this special series on rural women journalists who have been doing exemplary work against all odds, that we at Khabar Lahariya stan. 
Many of these women are reporters from marginalised communities, and have been reporting on grassroots issues and campaigning for justice through the years, with all the personal risks and none of the famed glory. In the World Press Freedom Index 2021 published by the international journalism non-profit Reporters Without Borders (RSF), India continues to be counted among the countries classified "bad" for journalism. With "four journalists killed in connection with their work in 2020 [and countless others attacked and arrested by State authorities], India is one of the world's most dangerous countries for journalists trying to do their job properly," quoted the report. The latest index released last month ranks 180 countries, topped, yet again, by Norway, while India is ranked 142, same as last year, after it had consistently slid down from 133 in 2016. RSF has even highlighted that the "campaigns against journalists are particularly violent when the targets are women." Pressure from authorities, resistance from the family, obligations as young under-age mothers and above all, the orthodox social set-ups comprise only the tip of the iceberg if one tries to analyse the myriad obstacles these women have faced and overcome to become accomplished journalists. 
Shivdevi, Khabar Lahariya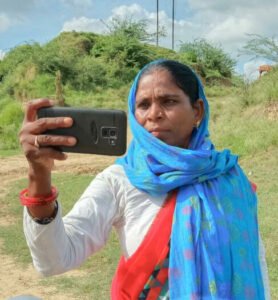 The Shivdevi KL knows today is very much the Shivdevi from Bhavanipur village in Banda district, Uttar Pradesh of 2011, but for the notebook, pen, phone, satchel, and trusted Scooty – identity markers that make her a formidable journalist. A young mother then, driven out by her tyrannical in-laws, and one of the very few women reporters etching an example in a patriarchal rural setting. She scours the rustic roads on her new scooter, unearthing stories of injustice, deprivation and atrocities. Abuse by the local leaders, the nonchalance of the police authorities and the ever-existent apathy of many villagers towards a woman reporter – nothing stops Shivdevi.
Shivdevi's tryst with journalism started in ​​2011, almost a decade ago. When asked how her journey has been so far, this was her answer – "bohot mazedaar [very interesting/entertaining]". Married off at 16, journalism came into Shivdevi's life a few years later when she expressed a desire to stand on her own feet, something that was a deal breaker for her husband and in-laws. Her formal education was only till grade III, but her thirst for knowledge was unquenchable. She took a six month training course at a women's centre and then joined Khabar Lahariya. Initially, meeting people and reporting on news stories was an alien concept to her, but soon enough, she learnt the ropes and became a skilled reporter. Now she leaves for reporting in far-flung villages every day on her trusty moped, fearlessly searching for the stories that matter. In the heartland of rural Uttar Pradesh, where the majority of girls and women are confined to their homes before the sun sets, Shivdevi returns home only when the news has been reported, sometimes well into the night. 
She is among many such women who have broken many barriers by working for Khabar Lahariya (KL) – India's first and only hyperlocal media organisation which is training rural women of media-dark geographies of north Indian hinterland to be journalists for the past two decades. 
Suman Gupta, Ayodhya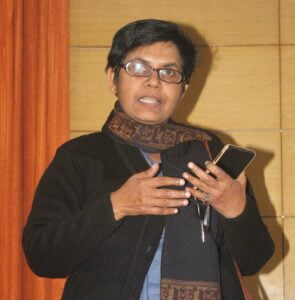 After she was viciously attacked thrice in the span of a day while covering the contentious Babri Masjid issue, many of her colleagues and adversaries thought that Suman Gupta would finally quit journalism altogether. Little did they know that it would further cement her decision to keep reporting the truth.
Her journey as a reporter, which started about 32 years ago in Faizabad she's a law graduate with no one in her family ever, or even now, is associated with journalism. Growing up though her father asked her every evening if she'd read the op-ed of the day, and would scold her if she hadn't and that became a habit. When circumstances didn't allow her to pursue law, she pursued journalism instead, never to look back.
"Choosing to become a journalist means facing a momentous challenge" – Suman Gupta
When talking about the challenges she's faced in the field, she tells us about a rape case of a girl which involved local political leaders and even the police was complicit. Her coverage got the police to complain against her to her editor, who stood by her work. She considers facing challenges as an integral part of the job and of life itself. The age of social media, she says, is making people lose interest in engaging with any issue beyond a surface level. She believes technology is no one's friend – but how it's used depends on the intent of the person who has it at their disposal.
When talking about the freedom of press, she believes that it is directly dependent on the constitutional ideals and freedom of the country. "The Constitution of India in Sec. 19 (1) gives the fundamental right to freedom of expression which all news media falls under. Currently, we're feeling like we're working in a pressured environment. So the level of the freedom of press is dependent on the situation. When someone chooses a new profession, they often feel like others know more than they do. This feeling changes as the person grows confident and gains the perspective to tell right from wrong, feeling better equipped to deal with challenges." 
Rupa Goyal, Banda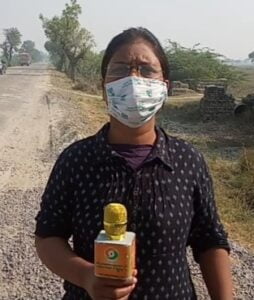 A violent incident and the lack of redressal changed the course of Rupa Goyal's life, who as a journalist with National One News in Delhi today, is another stellar example of what real, grassroots journalism should be. Born in Chhattisgarh, Rupa was married at 14 and widowed with three kids soon after. With no formal education, she trained to be a nurse, and with the help of Dr. Monica Saxena, started working at a private hospital to sustain her small family, which made fall prey to the wrath of her regressive neighbours. Men who couldn't see a young, hardworking widow foraging to feed her children, beat her and her family black and blue. As she sought justice through all legal channels but in vain, Rupa felt compelled to become a journalist – to be the voice of voiceless women like herself, who deserved to be heard. Now well-known in Banda for her quick-wit and straightforward, no-nonsense reporting, her dogged passion to help people once led to the solving of the case of a missing girl within 6 days. She has continued reporting during the pandemic, often helping out Covid-19 patients with medication and supporting healthcare workers over the phone.
Rupa confesses that the overarching objective of her reporting is to spread awareness about feminist ideals. She fights for the victims of domestic and physical violence, even counselling and empowering them to demand their rights. At a time when many members of the fourth estate are keener on making money than doing their job of telling the truth, Rupa's persistent commitment to unbiased reporting makes her an inspiration for all budding journalists.
With a hope to serve the community through her nursing and writing skills, Rupa's only message to women is to follow their hearts and any career they want to pursue, without compromising on their rights. She also recommends that the government nurture good reporting by providing systems of support to journalists by the way of programs, funding and insurance options, which would encourage more people to take up this noble and important profession. 
Sita Pal, Mahoba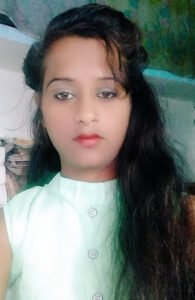 Picking up the mic as a tool for achieving justice — the inspiring journey of Sita Pal from Uttar Pradesh, a 20-year-old young woman who took on the mantle of a reporter to serve the society, shows that the rural youth of today are more than capable of taking forward the ideals of responsible journalism, even whilst many rue the decay of legacy newsmakers.
This young woman journalist hails from Mahoba district of UP. At the age of 18, when her peers were still in college figuring out a path ahead, Sita had already decided her calling would be journalism, one that she has been working towards with great fervor.
"Seeing the harassment that is happening to women, I have come into journalism so they (women) can get justice. I want to support them in every way. I'm not interested in making money. When I see that women are mistreated, it hurts me a lot. I want to bring out their stories and make a difference with my reporting." – Sita Pal
She is currently working on a YouTube channel from Bundelkhand. She has been covering all kinds of issues ranging from grassroots reporting to crimes against women, youth problems and rural issues. She ends up spending most of her days at the DM Collector's office, because "many complainants come here for help, and she can listen to their problems and find ways to amplify their stories."
"It is not my job just to report the news that affects people. It is also my job to get them justice." – Sita Pal
Sita has also done a lot of important work around rural housing. Due to her continuous reporting, most of the eligible people living in Pipri Mas, Jaitpur and Karvi blocks have managed to get government-funded accommodation. Even in such a short span of time, the impact of her journalism is visible to all the people she has succeeded in helping. 
Thankfully, Sita's family is fully supportive of her ambitions. She says that she would like to see herself as an anchor in the future. Sita's desire to do something for the society has also emerged as a source of inspiration for many girls in her district. She has gone out of her way to bring justice to the people with a mic in her hands. "I want to be a very good social worker and journalist. I want to stand on my own feet. I want to have a unique identity."
Navkiran Natt, Trolley Times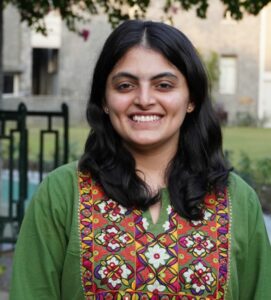 "As an activist, I have been a part of many movements before but this is the first movement that turned me into a journalist,"says dental surgeon and newly minted journalist and editor Dr. Navkiran Natt, who is now a well-known face on the independent media landscape ever since she co-founded a newspaper to document the people's movement against the farm laws. 
Her journey towards becoming a journalist was foreshadowed by the systematic breakdown of independent and impartial institutions of journalism across the country. "Increasingly, since 2014, the whole country is in doldrums because of this government. We wanted health, we wanted food, we wanted education but the government has instead landed blow after blow on each of our human rights. And our national, English-language godi [lapdog] media turns a blind eye to the issues faced by the people, and instead prefers to become a mouthpiece for the ruling party." In such a scenario, she felt the need for a local news outlet that would bring out the truth of the movement to the people in their own language. Especially in the context of alleged attempts by mainstream media to malign and misrepresent the Farmer's Struggle, led Navkiran and her fellow activists to birth a new journalistic movement in the back of a trolley. 
So she, along with six others in her young team, started the bi-weekly newspaper Trolley Times, to give voice to the Farmer's Satyagraha on the Delhi-Haryana Border. The first issue of the four-page newspaper appeared on 18 December 2020. Already an activist, she says will continue to dedicate her life and work as a journalist towards amplifying the issues of women in a patriarchal society, galvanizing many young women along the way. 
Nazni Rizvi, Khabar Lahariya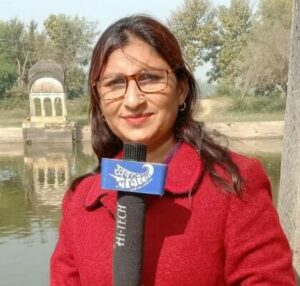 Nazni is also known to many viewers through her show "Bolenge Bulvayenge, Hass ke Sab Keh Jayenge", where she tackles systemic social problems and feminist issues with a light-hearted flair. Through her shows and reporting, she not only shines a light on the discrimination faced by women but is also focussed on changing the mindset of the people.
Nazni Rizvi has won hearts with her stellar reporting and passion for justice, But behind all this success, what is her story? Married at the age of 14, Nazni went through an abusive marriage. Harassed by her husband and in-laws, Nazni decided to leave the marriage and earn for her children. But as a woman who had only studied till class 8th, her options were rather limited. People directed her towards the Khabar Lahariya office, where Nazni initially got the job of distributing and selling the newspaper to villagers. People commented on her going door to door selling newspapers without even wearing a burqa, but Nazni's entire focus was to make a better life for her and her kids. 
Now a senior reporter with Khabar Lahariya, Nazni has covered stories on local politics, crime and culture from KL's oldest district, Chitrakoot. In the last Assembly elections, Nazni interviewed local candidates and sought their accountability on issues such as the acute water crisis in Bundelkhand, crimes against women and the agrarian crisis in the region. In 2016, she also reported on the depleting water table and drought in Chitrakoot district that affected thousands of people, especially Dalits. She also manages online groups of local media people and moderates discussions on gender, caste and communalism on these groups. The story of Nazni today is an inspiration to many women. 
Through this special series of Khabar Lahariya, we hope that you too have been inspired to give wings to your dreams, and can join us in saying #MainBhiRiz!
This article is a collation of the special profile series on rural women journalists, celebrated during World Press Freedom Week in memory of Khabar Lahariya reporter Rizwana Tabassum. You can read all the Hindi articles here. 
Written by Ritika Bhatia for Khabar Lahariya.