Gujwa Majra, Chitrakoot: Turgwan Gram Panchayat's Gujwa Majra village stands as an example of how hastily drawn conclusions of 100% rural electrification are misleading. Around 50 houses in the Gujwa Majra village have never been connected to the electric grid despite the meters having been installed over a year ago.
"The meters have been installed for a year but there is no electricity supply. We are poor and cannot even afford Rs 40 for kerosene oil to light lamps," said a resident of the village, Medki Devi. There are several such villages in Chitrakoot, that are also recognized as forest villages, which are still without electrification.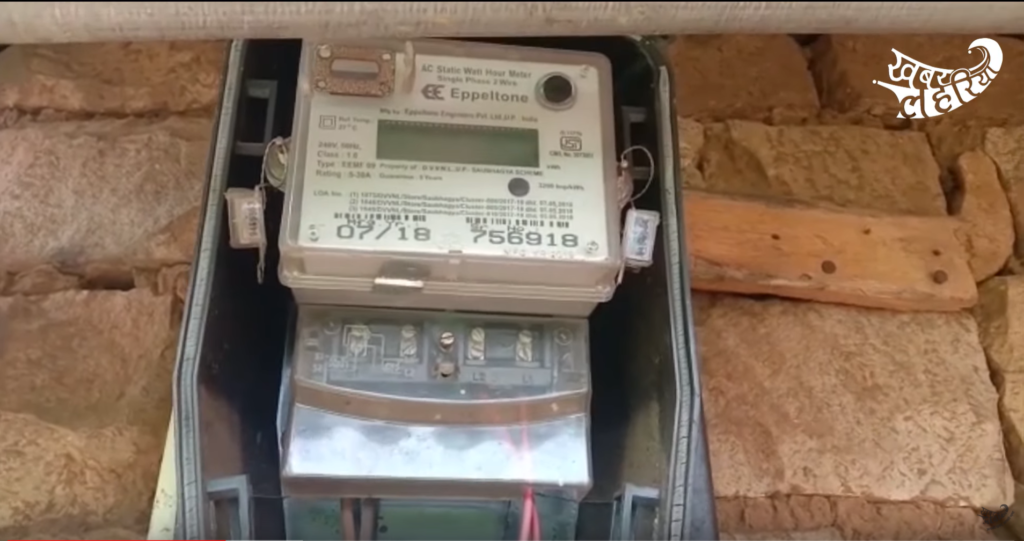 Launched in September 2017 by Prime Minister Narendra Modi, the Saubhagya scheme had a target to electrify all 'willing' households in the country by March 2019. According to government data, of the 26.04 million households targeted under the scheme, 99.93% or 26.02 million households had received an electricity connection by March 31. The remaining 0.07% or 18,820 households, yet to receive last-mile electricity connectivity, are in Chattisgarh.
However, the village of Gujwa Majra has not been electrified completely. Sunil Kumar, a high school student, claimed that several students, including him, used the light from household chulhas to study. "In the evening, we can study for only a couple of hours as there is no other source of light. If I am not able to study, I will not be able to pass this year's exams," he said.
Medka Devi also said that, due to the installed meters, electricity bills were being sent to some homes. "When there is no electricity, why should we pay the bill?" she said and added that around 250-300 people in her village were forced to live in darkness.
"We have to eat in the dark to save the high costs of oil lamps. There could be snakes and worms around the food that we cannot see. I have two school-going daughters who study using the chimney light because we are not able to afford kerosene oil every day," she said.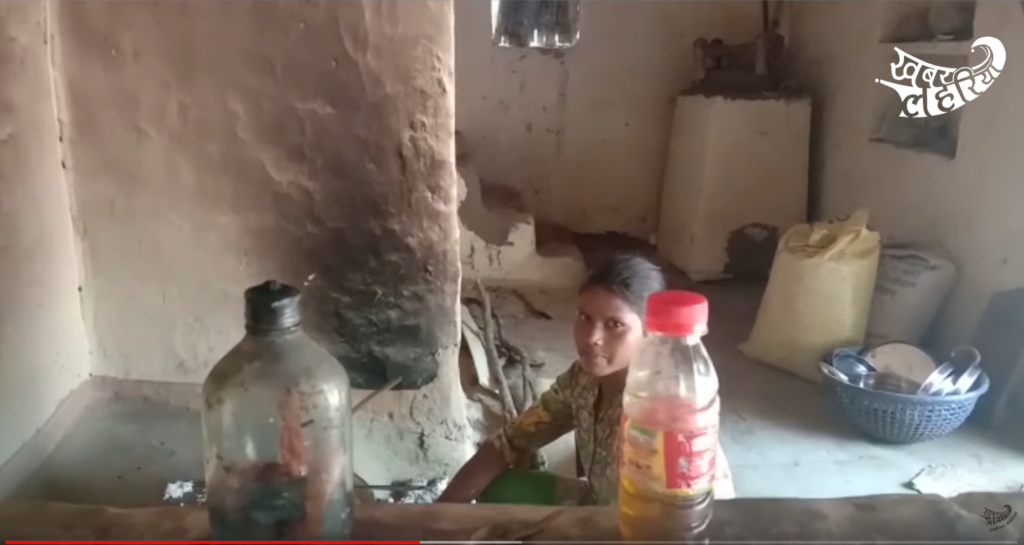 Shanti, another resident of the village, also expressed how difficult conditions became in the evening. "We cook food using the light from torches. My son is not able to study at night," she said.
Harimani claimes that, after multiple requests, officials assured the residents that lines and poles would be laid out in a few months to electrify the village. "But then, nobody listens to us after. If we have light, our bore wells would work and children would be able to study for more hours," she said and added that a generator costing Rs 10,000-20,000 had to be hired using a loan during weddings. "We have to do this as we cannot feed guests in the dark, can we?" she said.
Villages like Gujra Majwa that have the least number of households in a gram panchayat are often neglected and are the last to benefit from large government schemes like electrification. However, residents claim that they are just as entitled to their basic rights. "We have elected the government with expectations; they should come to our houses and see what we go through. They have dug the holes for the poles, and then they left," said Medka Devi.
Turgwan Panchayat has around 2,000 households, of which, most, in different sub-villages, are under various stages of electrification. The Soubhagya scheme's government portal reports that 69 households have been electrified out of 68 households that had been targeted. It, therefore, had achieved the 100% electrification distinction. Chitrakoot district too reported 100% electrification with 1.43 lakh rural households electrified and none pending.
Ravi Gupta, a junior engineer at the Mau block powerhouse, claimed that "38 households have been given a power connection in Gujwa Majra". He added that work was underway as holes had been dug and poles had been transported.
"Bills will be waived off, once the connection starts, for those people who are receiving them without having received an electricity connection," he said. The records of 100% electrification were seemingly cited based on the claims of the contractor who in charge of the work. The junior engineer has never visited the village to check the actual progress of the scheme, the people of Gujwa said.
It remains to be seen if the remote hamlet of Gujwa will be left out altogether from the Soubhagya scheme – which has already earned its numbers and recognition. Since the launch of Saubhagya in UP, 74.4 lakh households have been reportedly electrified and the state has declared saturation in all of its 75 districts.
The minister of state (IC) for power and new and renewable energy, R.K. Singh, had also singled out UP for its accomplishments under the Soubhagya scheme.
This Khabar Lahariya article was first published in The Wire