Shortly after going into labor, Radha climbed on to a motorcycle and rode pillion for kilometers through bumpy roads to the Madwara community health center (CHC). Once Radha gave birth, the horror of the lack of an ambulance to take her to the CHC was replaced with the everyday shocks of undergoing treatment at what has now become a veritable meeting place for every form of medical negligence conceivable.
Home to rats which freely eat hospital food and with a crippling lack of medicines, ambulances, professionals and even sanitary napkins, this health center in Uttar Pradesh's Lalitpur district is no place for expectant mothers or anyone seeking treatment to stay in. Radha, however, puts her predicament down to a simple phrase, "'There is no choice."
Radha should ideally have been able to avail herself of the free ambulance services offered by the Uttar Pradesh government for women in labour and other medical emergencies since 2012. She had to "take the vehicle at home" because the 108 number which one is supposed to dial for the service has never brought any ambulance to any doorstep in the region.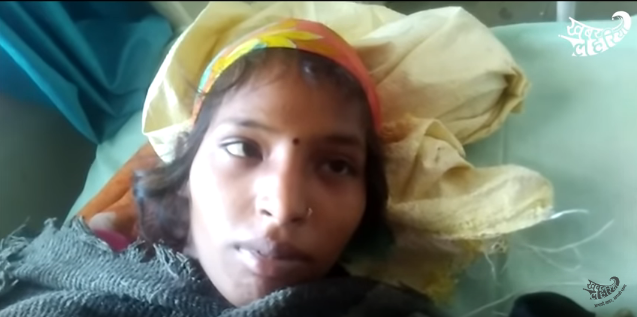 None of the women staying at the Madwara CHC have been able to summon an ambulance — a fact which even ASHA worker Nirmala Devi acknowledges. "Pregnant women in labour arrive by bikes, taxis or any other vehicle even if they are several kilometres away," she says.
For a district with a population of 12.22 lakh, Lalitpur has only 21 public health centres (PHCs), five CHCs and two district hospitals.
While the surgical deliveries can be provided only at care centres at the CHC-level, Madawara's CHC is severely ill-equipped.
Genda and Ruchi, both new mothers, were given pieces of cloth as the centre has no stock of sanitary napkins. "I am scared that I am going to contract infections this way," says Ruchi.
A far cry from post-natal nutrition being provided in the food served, the CHC serves a diet of roti and dal. Rats, who flit in and out of the patient's rooms also rat this food, which is left out in the open.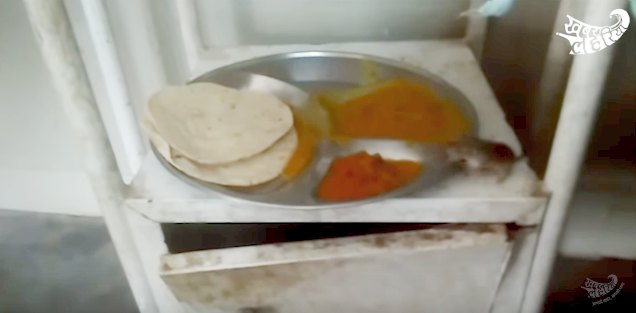 The bathrooms, meanwhile, are so dirty that patients balk at the prospect of using them. "It is not fit for use. There is no maintenance or cleaning. But we have to use it," says Usha, an attendant of a pregnant woman admitted to the CHC.
As if this severe lack of facilities was not enough, many of the women say they were made to pay Rs 600 for services they were provided.
While the state of the CHC is for all to see, when asked by the reporter as to why the situation was allowed to deteriorate this far, the information seems to have shocked Pratap Sinha, chief medical officer of Lalitpur. "What do you mean pregnant women are charged Rs 600 for delivery? They are provided exclusive in-patient care, food, medicine and ambulance services. If such a thing is happening, please report it to me," he says.
Whatever the reason for this gap in the provision of stipulated services and the actual services provided, Madwara's situation underscores the need for an urgent overhaul and expansion of public health centres. The Uttar Pradesh government has allocated more than Rs 23 crore for health expenditure in the 2019-20 budget, a mere 5.3 percent of the total budget. This is despite the fact that the state ranks quite low on most public health indices
Its maternal mortality ratio (the number of maternal deaths per 100,000 live births), stood at 201 in 2014-16 and is the second highest in the country. A significant portion of the state government's health expenditure will also go towards financing the Ayushman Bharat Yojana, the Prime Minister's health insurance scheme which promises a cover of Rs 5 lakh for each poor family. Even with the promised cover, the actual healthcare will rely on the poor services of CHCs like the one at Madwara where people have no choice but to pay for shoddy treatment.
As for the patients and their attendants, they have had enough. "We have come from far away, were made to pay for these services with whatever money we could beg and borrow. We have given them our all. Now all we want is that they take it and go away," says one Badi Bahu, a relative of a patient admitted to the hospital.
This Khabar Lahariya article first appeared in The Wire