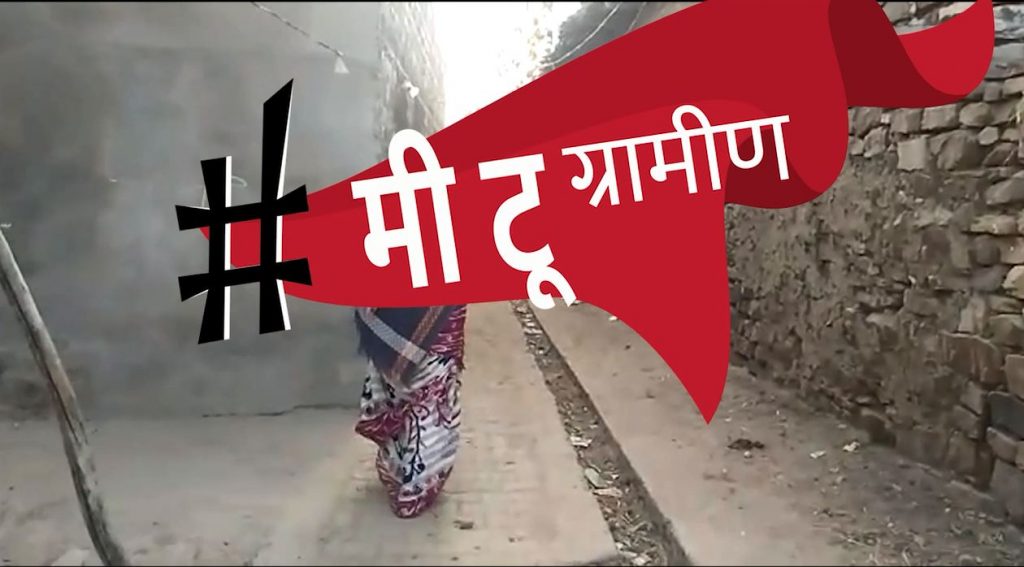 In October 2018, Khabar Lahariya kick-started an initiative around documenting women's voices that stay silenced in the name of sexual harassment and violence, spearheading the important missing conversations around MeToo.
In the midst of polling season, we pause and look back at #Me Too, even as we look firmly ahead, determined to continue the diligent documenting
In India, war is afoot.
Battle cries are loud, especially across WhatsApp groups.
This isn't about the recent India-Pakistan tensions over cross-border violence.
We are experiencing India's first digital-heavy general election and, for the first time in the nation's democratic history, loyalties for and prejudices against competing political parties and leaders are shaping and being shaped online — a large part of it via careful, deliberate mechanisms.
Add to this the fact of a central government being led by one of the most controversial figures to sit on the Prime Minister's chair, and suffice it to say this is a heated, worked-up time here.
As 2018 came to an end, social media also witnessed another kind of revolution in India.
#MeToo, having exerted its power in the west, finally came to the forefront in India. While the movement first surfaced in India in 2017 with an online list of scholars and professors who had committed sexual violence — and received attention again in the early 2000s with allegations of sexual abuse in the Hindi movie industry — until now it had not received widespread attention in the mainstream.
In recent months, we've seen a deluge — mostly on Twitter — of sexual harassment allegations and misconduct accusations against men, some prominent and renowned, in the fields of media, entertainment, and government.
This was a much-needed purge. Sexual violence and harassment at the workplace finally is at the forefront of the narrative. The media is highlighting skewed gender norms and prejudices in a way that hadn't happened before. With a frustratingly slow, even biased, legal system, many women were finally finding recourse on social media. They were not afraid to say, "no more."
The Vishakha guidelines that were superseded in 2013 to counter violence against women at the workplace — an oft-ignored set of dictums originally drafted in 1997 — were made mandatory and were being formed across offices and across cities. 
This all has felt like an awakening — a feminist storm that had been long coming. But this revolution mostly reached those living in urban geographies.
That is where Khabar Lahariya comes in. Our newspaper is published for women in outlying areas of India and is written in several rural Hindi dialects.
Away from the country's capital city and urban centres, this social and political war was not a familiar one. In India's smaller towns and villages, where basic education and healthcare are hard to access and patriarchy is a way of life with its machinations and manipulations of caste and gender, #MeToo was, at best, a crude joke.
The working women in large swathes of the country where little English is spoken experience daily discrimination, harassment, sexual violence, and verbal abuse, sometimes even with fatal consequences.
They do not have the comfort of distance from the perpetrator that comes with a handy Twitter app. They lack the power to bring down their aggressor with a single tweet.
The woman farmer at the local mandi may wait for hours to have her produce weighed, while the officer first tends to the men, who meanwhile subject her to sexist humour. She has no grievance platform.

There is no helpline for the anganwadi health worker who has her files thrown in her face because she refused to stay late to entertain a visiting official.

The journalist, told she must accept ribbing and more because she chose an unconventional life path, has no place to file a complaint.
Khabar Lahariya was created to give voices to these women.
With an army of local women reporters, Khabar Lahariya is in the thick of the #MeToo movement. Inspired, angered, but mostly impassioned, we decided to own the revolution and spearhead it in our own way.
With the smartphone and data boom on our side, we had gone digital just about two years ago and as avid YouTubers, we knew we could ignite a churning in our towns and villages, too.
To this end, we have started the MeToo Rural series with video/audio segment documenting cases of sexual harassment and violence at the workplace in hinterland India. This is a first of its kind initiative in the country. In this ongoing series, we bring the lawyer, the anganwadi worker, and the farmer together; record their testimonies; and publish them on our Web site and YouTube channel. 
With MeToo Rural, we say in one united voice, "No more."
– Pooja Pande
This article first appeared on International News Media Association, INMA.
Also in MeToo Rural
That Open Letter that went Viral, from the Invisible Women Reporters of the Hinterland
Me Too Special Parts One & Two, co-published exclusively with Firstpost: Who Killed Neetu Shukla? & Women at Work
Listen to Gayatri from Chitrakoot, a woman farmer who has battled MeToo all her life