"I had taken a loan of Rs 48,000 after the state government's loan waiver scheme. In the bank notice, not only have they demanded an excess amount but they have also warned us of further action in case I do not comply by a certain date," says Nathuram, a farmer of Nahari village in Naraini block, in Uttar Pradesh's Banda. He is one of the many farmers who were served with notices on April 6 by the local block office of Aryavart bank, a Regional Rural Bank (RRB).
Several farmers have spoken about how these sudden notices have only added to their long list of problems after having faced drought, and bad crop seasons for the past ten years.
Nahari village's story is one of how farmers in the UP and elsewhere have been forgotten by the loan waiver schemes rolled out after the state assembly elections. They were forgotten thereafter in the campaign agendas of the 2019 Lok Sabha elections.
Rameshwar, another farmer from Nahari, who owns six bighas of land and has no other source of income says, "I'd taken the loan five years back and it has not been waived. Even for those whose loans have been waived, there is foul play by bank officials."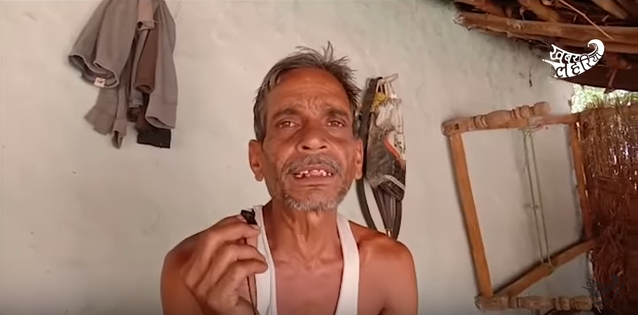 His remarks echo a state-wide phenomenon of banks claiming inflated figures of eligible farmers under the Yogi Adityanath government's farm loan waiver scheme announced in April 2017. The loan waiver scheme, implemented as per the poll promise of the BJP in 2017, had promised to waive off loans of up to Rs 1 lakh. It was expected to benefit around 21 million small and marginal farmers, in a state where they form a sizeable chunk of the farming community (92.5%).
But as of December 2018, only 44 lakh farmers have been able to avail the scheme benefits, as opposed to 66 lakh farmers identified by the banks. The budget for the waiver scheme itself had been sanctioned based on the list of beneficiaries made available by the banks. Many were later found to be ineligible or not farmers at all, by the agriculture department officials.
Meanwhile, Nahari village's real farmers are dreading the day the notice period will lapse.
Parvati, another Nahari farmer, can't help but speak of her situation with an impending sense of doom, "I haven't eaten since the day of receiving this notice. My son is unemployed and we have no source of income apart from agriculture. If we end up in jail, we will just remain there. What can be done?"
Chandrapal, another farmer, spoke of how the bank had threatened legal action against those who wouldn't comply with the notice.
Like him, there are 12-13 households in Nahari who have been served with this sudden notice as per Ramendra Tiwari, the village pradhan. He said, "The matter of the bank notice has come to my attention a few times before too. I have also taken many farmers personally in my capacity. Some people have been asked to deposit an amount of Rs 6-7,000 each in order to be eligible for the loan waiver. Those who have not been able to deposit this have been given the notice."
However, he has also heard the news of how the bank manager has himself visited homes of farmers with a Dalal, demanding that the money be deposited. "Only the manager knows if that money has to be deposited as per government norms or whether this is Dalali money," he says.
Dalals, or middlemen, still seem to be a fixed feature in rural UP's farm loan sector, despite the presence of banks. Many act as 'interfaces' between banks and semi-literate farmers.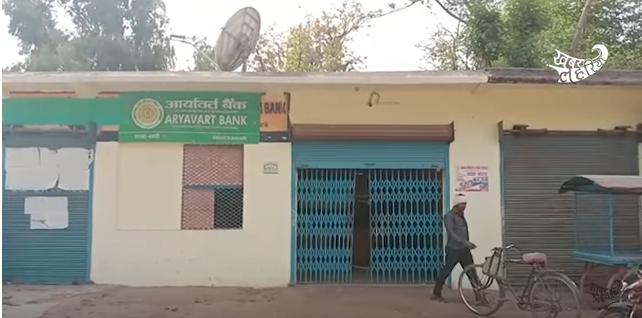 But this is the bank's regular procedure according to the manager of Aryavrat Bank. "The farmers are sent a notice as per their loan 'limit review' and if they deposit the said amount they will also be eligible for interest subsidies and the Fasal Bima Yojana. This way many farmers have been given a second notice and in the future maybe a third notice too," he said unfazed.
This is as per the norms of the Kisan Credit Card (KCC), another scheme launched in 1998 by the NDA government at the center. Through this, farmers get various incentives such as interest subsidies and insurance for repaying loans taken through credit cards on time. All the farmers of Nahari who had been served a notice had availed the loan through these KCCs.
Nahari farmers have not been able to repay any installments and are wary of the day when the much talked about action on the notice comes through. Dubious incentives to keep farmers continually in debt seem to have played out in Nahari and many other parts of the state.
Since the UP government's loan waiver announcement in early 2017, eight more state governments have announced similar waiver schemes. Farmers in Madhya Pradesh recently organized a stir in protest for not receiving the benefits of the state government's loan waiver scheme initiated in 2018.
Like them, Nahari's farmers have also been denied their long pending loan-waiver demands. Meanwhile, the local branch of Aryavrat bank is also now serving notices to more villages and farmers in Naraini and beyond.
This Khabar Lahariya article first appeared on The Wire.