Pyaar Kiya Toh Darna, Kya? The Youth of Rural India responds with a resounding 'Yes!'
If our collective visceral identification with the binge-worthy (and cringe-worthy) Netflix show 'Indian Matchmaking' has taught us anything, it is that Indian marriages involve a bafflingly little amount of freedom for the parties actually tying the knot. Sure, you can pick your partner–but only if they're of the same class, same caste, "slim, trim, and fair," and 5 ft and above, of course; we all have an 'Akshay ki mummy' breathing down our necks (both literally and figuratively). The fallout of not adhering to this circumscribed choice, however, can be nuclear. In Bundelkhand, it is not infrequent to hear heart-rending stories of couples who made suicide pacts after their love was denigrated by their families. We ask, in our 73rd year of independence: how free are we really, if we still do not have the freedom to love unconditionally?
A young couple in Karchha, Banda faced the brutal consequences of asking that question. On 5th August, Bhola Aarakh and his alleged partner were beaten and burnt to death after being caught together by the girl's brother, Lakhan Singh. While an official investigation is still underway, we surmised from our interviews that Lakhan Singh found his sister and her alleged paramour Bhola together, after which he rained down blows on the couple before locking them inside a room and summoning his family to wreak further havoc on the lovers. After assaulting the couple with lathis, the girl's family set fire to the room that held them, while onlookers continued to watch this almost 2-hour long ordeal unfold without interfering or calling the police. Both Bhola and the girl succumbed to their injuries en route to the hospital.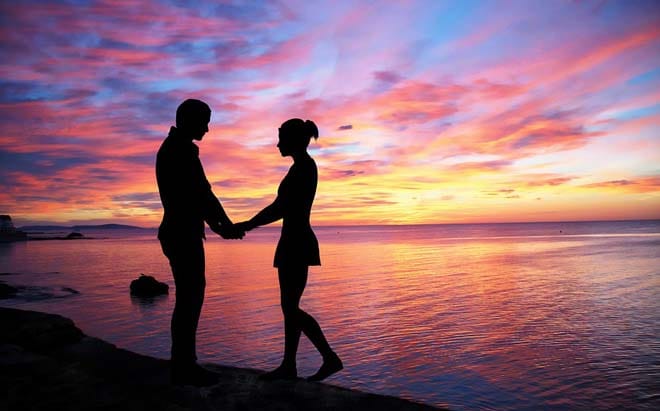 Shripath, Bhola's mother says, "Our boy left the house in the morning. We were all looking for him, trying to find him. Many people were already there, involved in the crime. They were asking for forgiveness but refused to talk to me. They demanded the presence of the father. When he came, they promised to bring my son. They just told us to keep on asking for forgiveness, which we did. We kept our heads down and said sorry again and again… I wasn't shown [my son's] body after he was beaten. He had already been burnt when I went there. When the police arrived, only then was my son's body brought out."
Shripath, along with her family members did not realize anything was amiss in Bhola's relationship with the offending family. "I was looking for my son because it was lunchtime. He said he was going to that place and will be back soon. There was nothing going on. Our families were on talking terms with each other." 
Phoolchand, Bhola's brother concurs with his mother's testimony, "We didn't know, they were all in the fields together. My father, my chachaji, my younger brother, I was in Bihar. When my sister called at around 2:30, she said to come home quickly, but she didn't tell us what was wrong, she just told me to come home. By then, my mother had already been to that place but they refused to talk to her and demanded the presence of my father. My father and chachaji rushed to the place..my father went there and begged them. They took my father to their relative's house, not their own, and talked to him there. My brother was being beaten brutally while my father was being given reassurances… if there was an affair going on, do you think they would have decided to talk to my father and chachaji in a civilized way? Their mother would talk to my mother too. As far as we all know, nothing was going on. But they would not have talked to us if something was going on." However, in spite of their insistence that there was no proven affair, our reporters and the police have derived that a potential romantic entanglement–whether legitimate or not–may have been the cause for the gruesome violence unleashed on the couple. 
Asharam, Bhola's father says, "We were informed of the incident at around 3 pm. Mangla Bhai told me what was happening and told me to bring my brother along. So both of us brothers went directly to their house. They took us to someone else's house to talk. I didn't even get to see my son. They said the whole blame falls on me and they were asking me to beg for forgiveness. I think they had already killed my son off by then because I didn't hear a thing. Afterward, they accused us of conspiring with our son and that we made all of this happen. After numerous tries we finally managed to call the police–there was no balance in anyone's phone. After we dialed 100, the police took their sweet time to arrive as well. They came around 5pm. Even after the ordeal, [the couple] weren't completely dead, so the police started asking them questions. They asked my son why he was there. He said, " I didn't come here by myself. She [the girl] called me." Her family then locked them up and beat them up."
As of now, cases have been filed against Hukma, Babu, Pradhan, Phoolchand, Virendra, Lakhan, Raju, Harishchandra, Betan, and Asha– all relatives of the dead girl. They have been booked under sections 147, 148, 149, 201, and 302 and 301 of the IPC. However, perhaps just as horrifying as the crime committed in broad daylight, are the reactions of the onlookers, who swore that they didn't realize anything was amiss. For instance, Lallu, a village neighbor says, "We don't know anything. I was at my duty at that time, I don't know anything."  None of the other villagers have come forward either, as people like to mind their business and think of these incidents as "family disputes". But when the laws of a democratic country are violated in such a gruesome fashion with human lives literally being burnt at the stake, one wonders when the mythical "collective conscience" will be shaken from its reverie. 
A free, independent, and just society is not one where the state is the sole upholder of constitutional rights. Currently, Uttar Pradesh holds the dubious distinction of reporting the highest number of honor killings and love affair-related murder cases. As per NCRB data, Uttar Pradesh has reported the highest number of murders in 4732, followed by Bihar 3178, Maharashtra 2509, and West Bengal 2096. If we wish to bring these numbers down, we need to cultivate more communities of care and rethink the idea of independence altogether. 
As the country celebrates its 74th Independence Day, the youth of Bundelkhand is still looking out for the mirage that is their freedom – to love and just be.
Written by Kaagni Harekal based on reporting and fieldwork by Meera Devi