Social activist from Varanasi face to face with Amitabh Bachchan, on a special KBC episode, causes local stir.
"Could you explain to us all please what does rescue mean, in this context? Because we tend to think of more filmi scenarios when we hear of rescue operations!"
The bass-heavy voice is unmistakable, signature even. The person at the other end of the interrogation smiles – it looks gracious on an otherwise contemplative, almost serious face – and goes onto explain what the rescue of minor girls coerced into prostitution means."We collect evidences to prove the crime that is happening, because there is a huge social taboo at work here, where denial is strong and definite," he responds.
Ajeet Singh, founder and director of Gudiya Sanstha, a Banaras-based organization working in sex trafficking for over 25 years, found himself on a special episode of one of India's most-watched TV show, Kaun Banega Crorepati. Hosted by Amitabh Bachchan, Singh's episode aired on October 19as a 'Karamveer' special – branded as a nod to the country's social activists working in different spheres. Singh and Bachchan engaged on the issue of sex trafficking, particularly the prevalent practice of underage girls, usually the children of sex workers, being inducted into the profession. Needless to say, Banaras was hooked. Singh's appearance has caused not only a stir in the offices of Gudiya, but he is now recognized outside of the district too, he shares.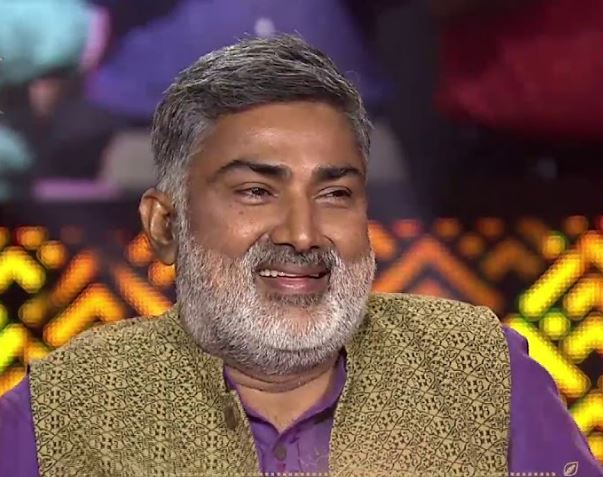 A native of Varanasi's PadepurHukulganj, Singh was barely 18when a life-altering moment in his personal life set him firmly down the path he chose. It was 1988 and Singh was attending a family wedding, where a naach girl was performing to raucous whistles and lewd calls. Knowing that she would be propositioned soon after her dance was over, Singh found himself deeply disturbed. He walked upto her and asked if she had children. When she said yes, he immediately offered to take care of them, to give them education and a chance at a better life – things he knew she would be unable to provide for.
Although she was startled by his offer, she was even more shocked to learn that the young boy standing in front of her, was serious.
Singh went onto file adoption papers for all three of her children, and never looked back.
Traversing through the "red-light" areas of the holy town, Singh began spending his time teaching the children who lived there – victims of a social order whose very existence was looked upon as a curse. It took him a few years to understand the complexity of the situation. As he recalls on KBC, "The systemic and social ills were too deep, too intense." Ajeet speaks of the strong air of denial that surrounds entire neighbourhoods where women sell their bodies by the hour, and their children are often pulled into the same quagmire.
In 1993, Singhdecided to make things official. He started an organization to fight against the sexual exploitation of girls, especially minors. He called it Gudiya, in an ode to innocence. Today Gudiya works on all the different facets of the issue – raising awareness, planning and executingrescue ops, seizing of brothels, working on rehabilitation programmes, imparting vocational skills.It even works on advocacy,community mobilization,and provides legal intervention conductingmock trials to help the women and children prepare for in-court scenarios.
On Karmveer KBC, Singh cited the Allahabad court verdict as a "model" case, before going onto narrate "the day of 61 raids" in Allahabad, when they seized 61 brothels in one day. Says Singh, "We worked in Allahabad undercover for 11 months straight, posing as lipstick sellers,with spy cams. We videographed 70-80 underage girls in the trade, because evidence is needed to prove anything. Today, it's the first place in the country where I can say with pride that not even one minor girl is being forced to make a living through prostitution." The studio audience erupted in applause, led by Bachchan, as Singh stated what he considered the major victory, "Usually, fake documents are presented and the girls are back in that hell. Or the pimps get out on bail. In Allahabad, we worked strongly on anti-bail policies. And I'm happy to say we succeeded."
According to a 2016 estimate by the Global Slavery Index, there are 45.8 million individuals involved in some form of modern slavery, out of which more than 18 million are in India, the highest in the world. Gudiya estimates the number of minors captive in sex slavery at 12 lakh, and intends to rescue more girls in more states – work that the Big B termed "sarahniya" on the show.
As one of the top five shows on TV currently, having left Bigg Boss trailing behind, a KBC appearance has been a big deal for Gudiya and Singh, who speaks of the joy it gave him," The fact thatI got to speak about the work and the organization and spread the word in that manner is naturally amazing."
Meeting and spending time with one of the most well-known personalities of the country wasn't so bad either, he adds, "Well, it's natural that I enjoyed being there and spending a few hours with him!" Singh goes onto praise Bachchan, emphasizing that "he meant every word he said" on the show, "He told me he would help with fundraising, spreading awareness in the film industry. He even promised to lend his voice to the cause, and give the organization a personal donation."
Singh continues, "When I came back to Varanasi, just about a day and a half later, he sent me an SMS and then followed it up with an email, asking why I hadn't reverted on the details he'd asked for. Can you imagine? In fact, I had been very hesitant about reaching out to hi, assuming that it was all for the benefit of the show. But he truly meant it! I sent him the account details he'd asked for, so he could start with making the transfer."
Ajeet won Gudiya Rs. 12.5 lakhs on the episode, and a mythological question around Karna was the talking point. But KBC is just the beginning, says Singh. "We were right inside the drawing rooms of millions of Indians that day. Gudiya will go further ahead now. Much further."
His smile this time around exudes a calm certainty.
– Pooja Pande
This Khabar Lahariya article first appeared on Firstpost.